Back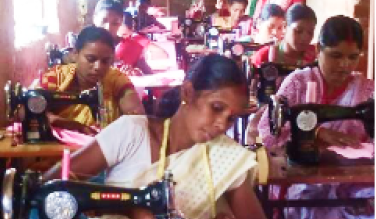 Cord Deuladiha
Indira Gagarai comes from a marginalized background from Deuladiha Orissa. She struggled to make ends meet with her family of four.
She was a member of her Mahila Mandal and SHG group, where she took training in sewing. She also got a sewing machine and with a lot of struggle and hard work made ends meet.
She joined CORD's Mission Shakti Producer Group where she got additional training in sewing school uniforms. Today she is a leader and a trainer overseeing a group of 25 women providing school uniforms in Anganwadi in 10 panchayats.