Back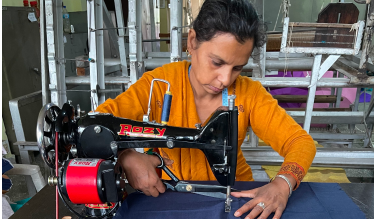 Parveen Devi
Parveen Devi is from block Dharamshala, Barwala panchayat became a young widow when her husband passed after battling kidney disease. All the savings that she had was spent in treating and looking after her husband and in-laws. She lost all 3 of them within 1 year. Left with 2 young children and no source of income.
CORD Intervention and results:
CORD Mahila Mandal worker brought her to CORD Training Center to introduce her to our Community Based Livelihood Program. Initially she was very hesitate to join the program, but the Livelihood team trained her and helped her build her confidence up. The Livelihood program also connected her with CORD's legal cell where she received help to avail from different government programs offered to widows. Today Parveen Devi is a regular member of the Livelihood Program where she is received training in stitching and earns a decent livelihood to support her children.