Back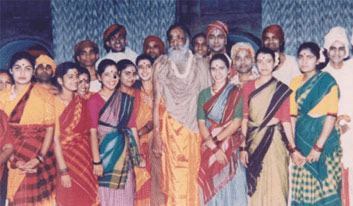 Daya Devi
Daya Devi's father abandoned her and the family when she was an infant. While her elder sister was raised by her maternal aunt, Daya started helping her mother from a tender age to earn small amounts for their sustenance. Being a hardworking student, she attended a primary government school and studied under the light of kerosene lamp as they couldn't afford electricity. And, sometimes when they didn't have enough kerosene oil, she studied under the light of the kitchen fire lit with dry wood from the forest. She, in fact, scored the highest marks in her class in the eighth grade.
Disaster struck when she lost her mother, and her elder sister was married off. The villagers wanted Daya to marry as well as she was alone. However, determined to continue her studies, she kept on her struggle and refused to marry. Later she heard about the nursing course at CORD and desperately prayed to get selected for the course. She was one of the thirty selected candidates out of 2,400 applicants!Recalling her past experience, Daya says, "Not only did I receive professional training, but I also began to understand my spiritual dimensions and my inner wealth. Today, I am a happy wife and a mother with a good job as a nurse."
Daya's story motivates anyone who is fighting against the odds to create an identity for themselves.