Back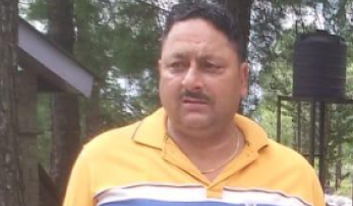 Kushal Kumar
Kushal Kumar, s/o Late Shri Naudha Ram, is a resident of Gram Panchayat Bardam Tehsil, Jaisinghpur District, Kangra. He is married, and he has three children: two boys and one girl. He came to us in 2008 to take medicine. At this time, he was working in the Indian Army. When he came home on leave, he started drinking a lot. He wanted to quit but was unable to. Then another patient told him to come here to CORD.
When he came to CORD to take medicine, he also brought the report of his liver function test along with him. I did counseling with him for a long time, and after that, he filled out the form and found out the reason for drinking alcohol. When he came to take the medicine, his wife and mother also came with him, and then he had separate counseling with his mother and wife. Kushal Kumar said that the wife did not work with him, so the mother took a decision and sent the wife along. Kushal Kumar had taken two tablets of medicine from CORD so that he could take care of his food, drink, and medicine. He had seen a difference only after eating 4–5 tablets of medicine. He used to call home from his job, or whenever he came on leave, he used to come to CORD.
Now he has completely stopped drinking alcohol. Although he gets liquor from the Army, he does not drink liquor bottles at home. Kushal Kumar also retired from the Army in 2017.
Now he lives his life very happily. He has also sent 9–10 people to get this medication. Kushal Kumar still keeps coming to CORD and talks to the CORD team on the phone as well.