Back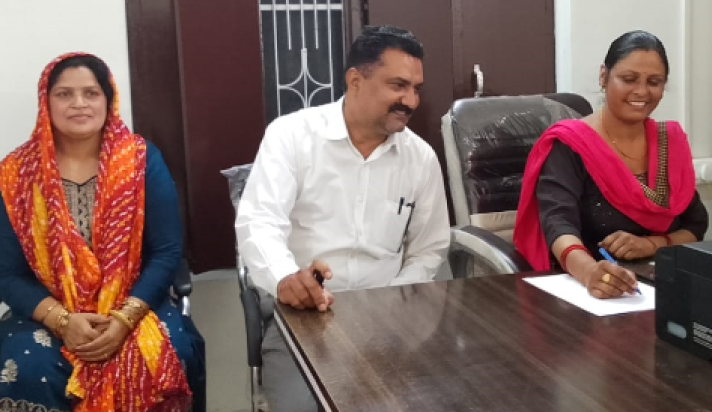 Panchayati Raj Program Success Story
As per the provision in the Himachal Pradesh Panchayati Raj Act and related rules, there is a specific provision for the sitting arrangements of elected panchayat representatives and other related government officials in their panchayat offices. But in Gram Panchayat Chahri, Block Nagrota Bagwan, District Kangra, Smt. Chaya Devi Pradhan of this Gram Panchayat (who contested the election for the first time from the reserved category) was pushed to sit on the corner chair due to male dominance in Gram Panchayat. Due to shyness and hesitation, Smt. Chaya Devi was not able to raise her concern.
 
When aware local Mahila Mandal members noticed this issue, they discussed it in their Mahila Mandal and visited Panchayat Ghar (Gram Panchayat Office) and raised this issue very diligently and said that our Gram Panchayat Pradhan Smt. Chaya Devi is the constitutional head of this Gram Panchayat as well as the representative and leader of 1839 people. So, it is necessary to provide sitting arrangements as per her post and designation. After this, the other officials of the Gram Panchayat realized their fault.
 
The issue is not just about the chair; it is about maintaining the dignity of a woman elected representative who is constitutionally the head of the Gram Panchayat.
 
After this event, the Panchayat Pradhan thanked the CORD Panchayati Raj Program, under which the Mahila Mandal members were sensitized and made aware of their rights and duties.