Back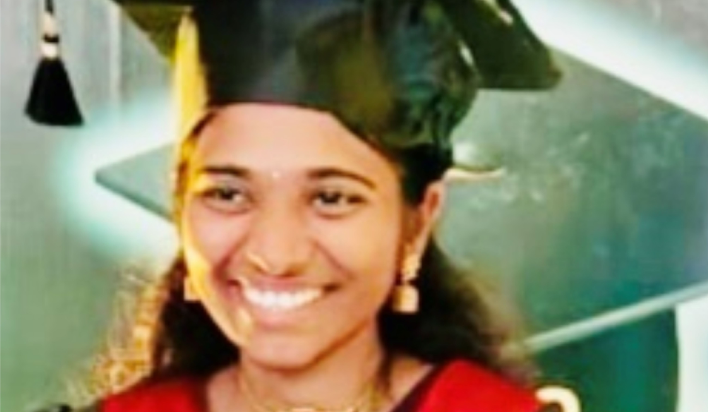 D. Bala Sindhu Kumari
D. Bala Sindhu Kumari was 8 years old (born on 16-05-2000, in Chittanapadu, Eluru District) when her mother joined her in Chinmaya Vijaya Ashram, Kaza, A.P. Bala Sindhu Kumari's father died in 2006 and her mother couldn't look after her along with her 2 two siblings due to extreme poverty.
She has completed her primary and high school education from NRI's Indian Spring School, Vijayawada with G.P.A. 9.5 and Intermediate with 94.2% at NRI College, Vijayawada. She graduated from NRI Nursing College in B.Sc. Nursing with first class with distinction and also second topper in her college. Presently she is working in Aayush Super Speciality Hospital, Vijayawada.
Along with education, she learnt life skills and moral values and many other cultural& arts at Chinmaya Vijaya Ashram.